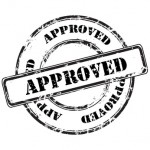 We have access to the Home Office 'Premium service' whereby we can process your UK visa application on a fast-track, same-day appointment basis.
With this service we represent you at the Public Enquiry Office (PEO), Home Office, Croydon, and secure your visa approval in one day.
This is a very popular service as applicants avoid the stress of waiting for weeks or months for the Home Office UK Border Agency decision.
With some applications you will be required to attend the Public Enquiry Office (PEO) appointment with us in order to give your biometric data (photos and fingerprints).
We do not use couriers to accompany you for your Home Office appointment – you will attend the Public Enquiry Office (PEO) with a member of our team who is experienced with the process.  Consequently, your experience will feel personal and professional.
The following applications are popular with applicants who require the Home Office same-day Premium fast-track service:
• Tier 1 General visa
• HSMP extension into Tier 1 General
• Settlement / Indefinite Leave to Remain (ILR)
• Tier 2 visas – all categories
• Dependant visas
• Ancestry visas
• Married / Unmarried Partner visas
• Domestic Worker visas
• Tier 4 visas / student and student visa extension
• Transfer of visa stamp to new passport
Please contact us to enquire about an immediate Home Office PEO appointment:
Main office:  020 7947 4072
Reception:   020 7947 4071
Or, you can email us: